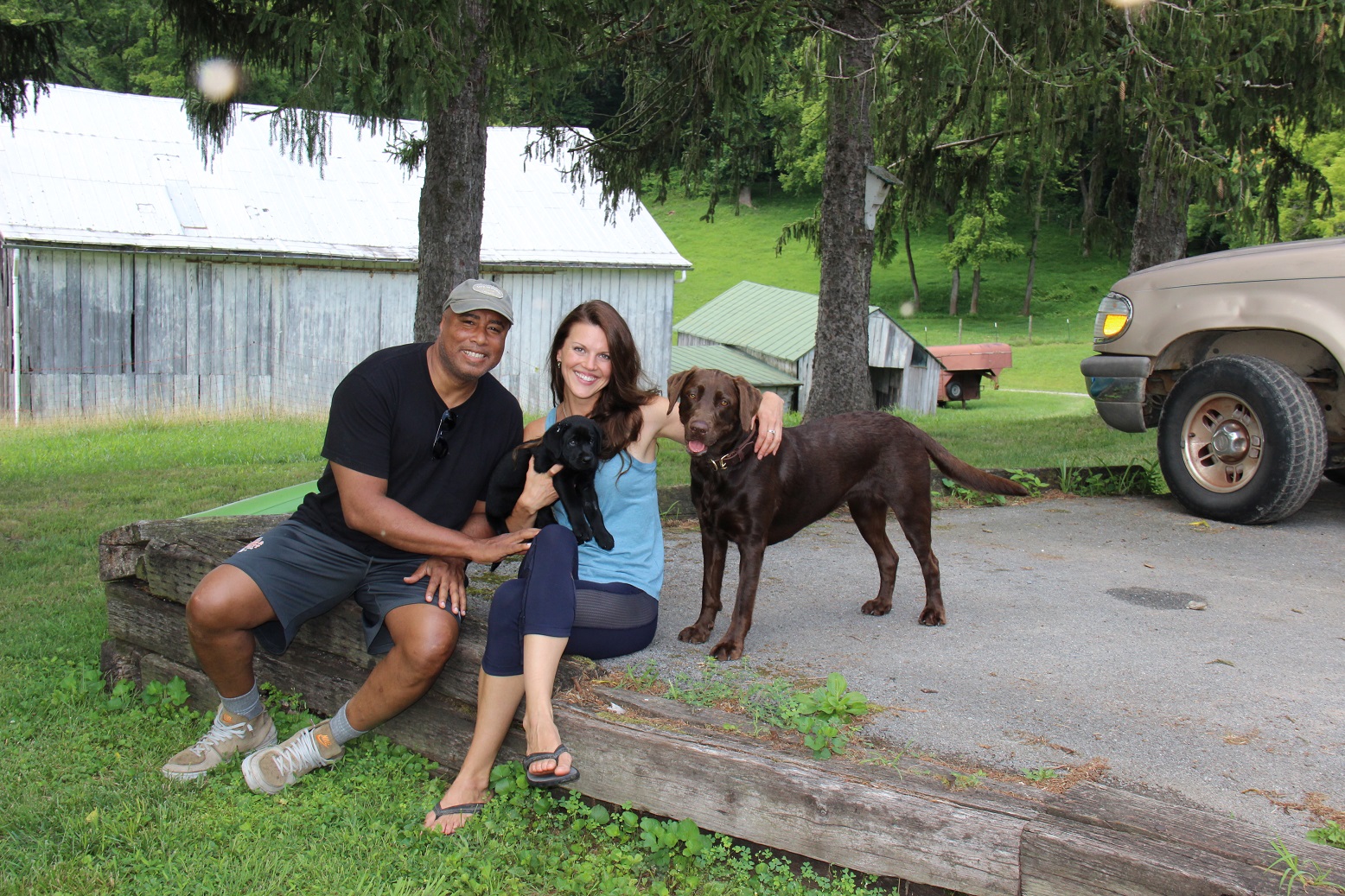 Puppy Pick-Up Day is always a day filled with joy and happiness. On Tuesday, it brought us a delightful surprise in the form of a former professional baseball player, turned professional jazz musician. Imagine our surprise when Bernie Williams, stand-out player for the New York Yankees, and wonderful person all-around, arrived to pick-up a puppy. Actually, Sandy had no idea that Bernie was a celebrity when he arrived. His girlfriend had made all of the arrangements to purchase a puppy and Sandy was delighted to be placing a puppy in her home.
During the course of our pick-up procedure the 'truth' revealed itself but, Sandy still had no idea the extent of Bernie's accomplishments. It wasn't until Sandy introduce Bernie to Chris and she made the comment, "He played for the Yankees", that things came into a new light. Chris asked Bernie's full name and when he heard "Bernie Williams", his face lit up and he said, "I was a fan". Chris later told Sandy that Bernie was "one of the good guys" and "an incredible player". Of course, Sandy started Googling Bernie and that is when we learned he is also an accomplished musician. His music is incredible!!!!
We are delighted with each placement from our most recent litter of puppies but, having made this placement is a little extra special!