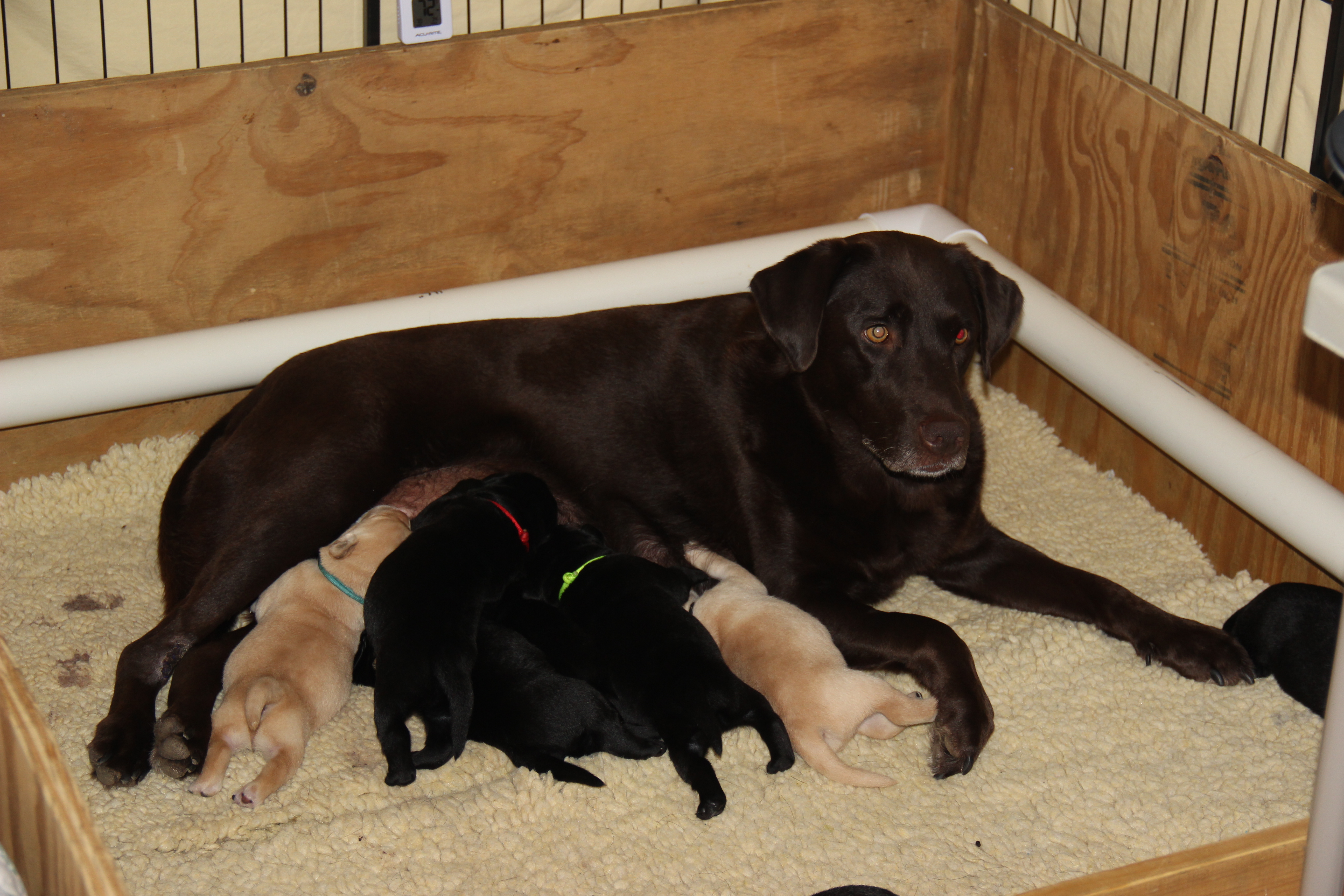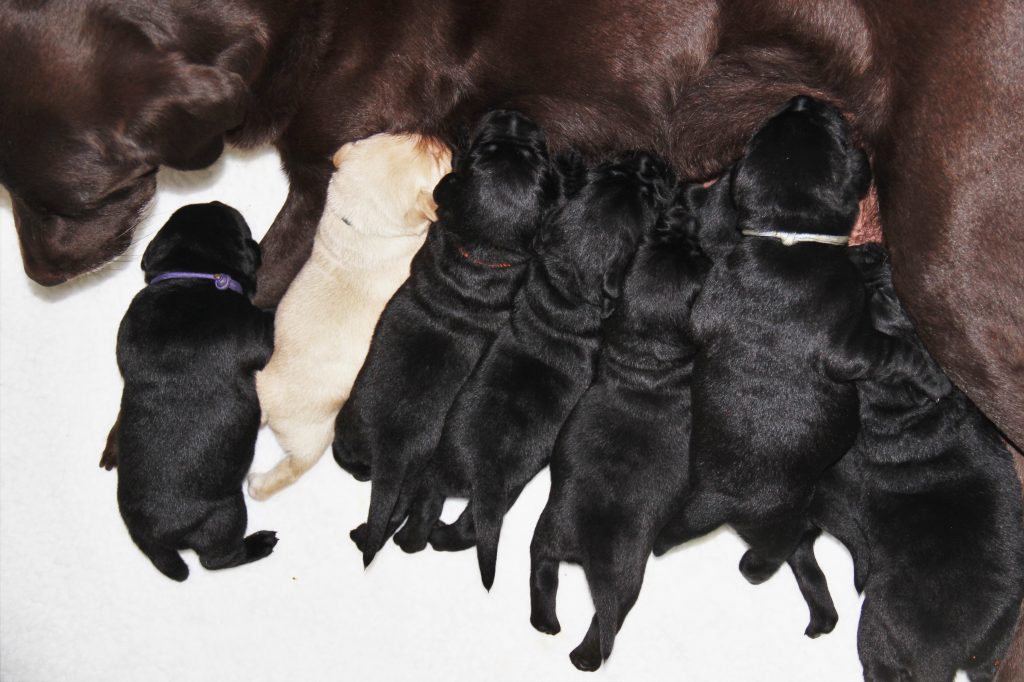 We have a litter of nine lovely Labrador Retriever puppies, born 5 October 2017. Of the two yellow puppies, one is male and the other female. Of the seven black puppies, three are male and four female. Tilly is an excellent mother and the puppies are thriving.
We have completed ENS (Early Neurological Stimulation) and ESI (Early Scent Introduction) and will continue to rear these puppies following the Avidog protocol. Our goals in following this protocol is to develop sound, stable puppies.
We are accepting deposits on this litter. If you are interested in learning more about these puppies or our breeding program, please visit our Breeding Program page here on our website. These puppies will be ready for their new homes on 2 December 2017.