Tilly delivered a litter of three lovely puppies on 7 May 2015. Mother and pups are doing well. We've got a chocolate male, chocolate female, and a black male.
We are excited for the families that will be taking these pups home in late June.
Job well done Tilly. Way to go!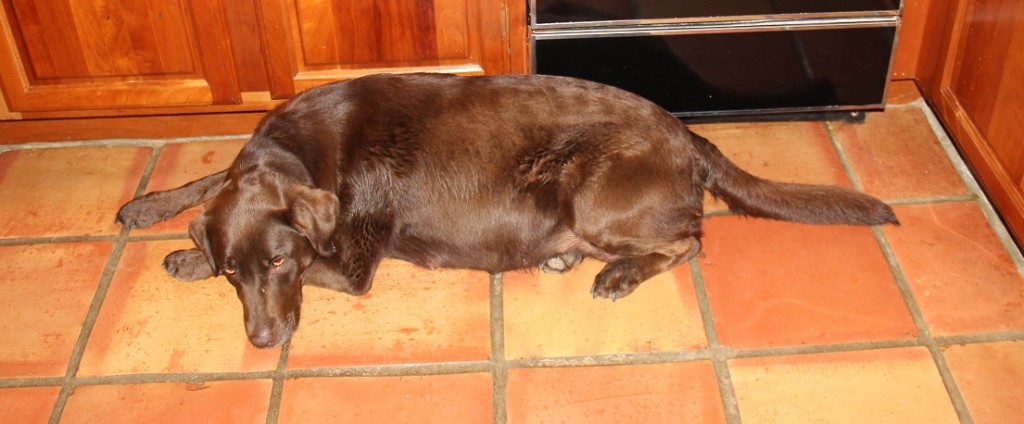 Tilly's due date is upon us and we are monitoring her temperature watching for that tell-tale drop to 98 degrees that will indicate that whelping is drawing near. She is the picture of good health and we are excited that we will soon welcome a new litter of puppies.