So Long Old Girl – We Will Miss You
Desdemona's Grace – 26 Jan 2002 to 25 May 2017
Blessed is the person who has earned the love of an old dog. – Unknown
Boy, oh boy, were we richly blessed!
Richer for having known and loved her. Countless lives have been touched and blessed by this wonderful Labrador.
By the standards of many, she didn't accomplish much. By the standards of those lucky enough to have been blessed in some way by Gracie's presence here on earth, she accomplished more than any title or certificate could ever demonstrate.
We said "Good-bye" to our sweet Desdemona's Grace. She was affectionately know as Gracie and to our family as Gracie Lou (Freebush). Our hearts are breaking. And, at the same time we am feeling greatly blessed.
There is nothing like having your friends rally around you in times of sorrow. Billie Jo Mazol, Edie Riker, Dilly Jackson, Misty Denny, and Jenny Rebecca, you will never know the depth of our appreciation for your thoughtfulness.
Billie Jo Mazol – your dropped everything to come share in our sorrow. Wow! Love you to the moon and back again!
RBRandL Thunder Rolls, CGC – Canine Good Citizen Title
We are a little late with this "brag". Garth earned the American Kennel Club Canine Good Citizen title back in August. We are proud of our boy and his accomplishments. We expect continued success in obedience and hunt test.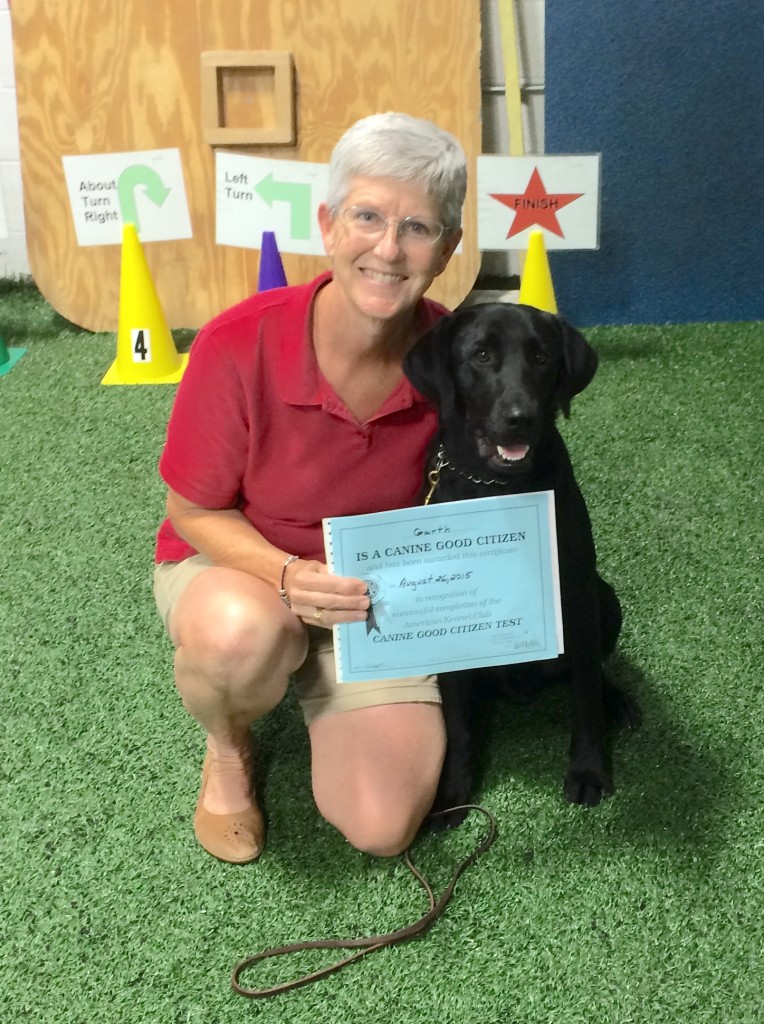 RBRandL Sweet Annie of Cresthill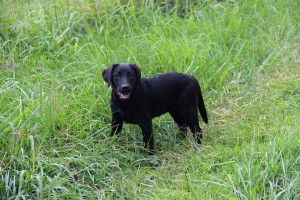 After months of searching for the perfect addition to the 'pack' here at Red Barn Ranch and Labradors, LLC, we came to the decision to purchase a puppy from Wendy Bonello of Cresthill Kennels. Wendy has years of experience in Labrador Retrievers and a very impressive kennel. We are delighted with Annie and we look forward to the day that she helps expand our breeding program.
Molly Bear of Highland Springs
We received the sad new today that Molly Bear of Highland Springs has crossed the Rainbow Bridge. Molly was a pup from our very first litter and sister to our sweet Gracie. Molly's owners have become dear friends and we grieve their loss. Molly was loving and loyal and brought many years of happiness to her family.
The following message accompanied the notice we received from Bob & Joan: "We are so thankful to you for the opportunity to share our lives with such a wonderful girl and for all the times she returned to you, her other family, while we traveled. She was a one of a kind. We had no idea we could love a dog so much."
Sandy found the following prayer today searching the internet:
A Parting Prayer
Dear Lord, Please open your gates and call St Francis to come and escort this beloved companion across the Rainbow Bridge.
Assign her a place of honor, for she has been a faithful servant and has always tried to please me.
Bless the hands that send her to you, For they do so in love and compassion freeing her from pain and suffering.
Grant me the strength not to dwell on my loss. Help me remember the details of her life with the love she has shown me
and grant me the courage to honor her by sharing these memories with others.
Let her remember me well. Let her know I will always love her and when it is my time to pass over into your paradise please allow her to accompany those that will bring me home. Thank You Lord for the gift of her companionship and the time we've had together.
And Thank You Lord for granting me the strength to give her to you now.
Peace.
Anonymous
Health Clearances In Order
We are pleased to announce that RBRandL Unchained Melody has successfully completed her health clearances. Mel has had the PennHip exam, the OFA Hip & Elbow exam, the OFA Cardiac exam, a CERF exam (she is CERF'd yearly), and she's been tested for EIC, CNM, PRA, and Thyroid Disease. For more detail about Mel's health clearances see her "personal" page here on our website.