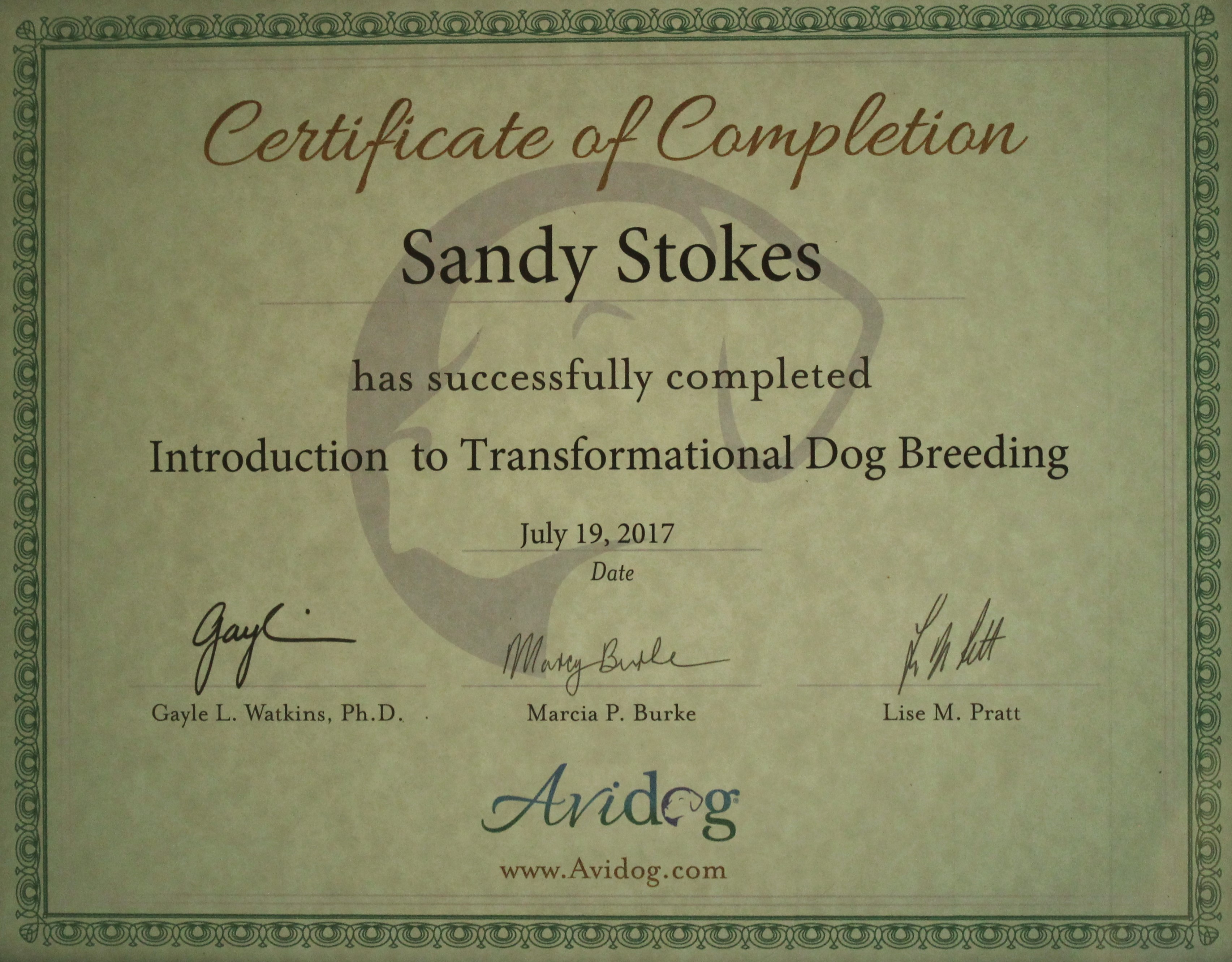 Our on-going effort to improve our breeding program led Sandy to participate in an Avidog Breeder's Workshop back in February. The workshop was educational, informational, and inspirational. This led us to invest in the Avidog course, Introduction to Transformational Dog Breeding.  The course was in-depth and intense. We are pleased to announce that Sandy successfully completed the course and has been awarded a Certificate of Completion.
With this course under her belt, Sandy is now working her way through the Avidog course, Your Litter from A to Z. The timing of this course coincides with Tilly's current pregnancy. In addition, Sandy is studying the Avidog methods for puppy rearing and puppy evaluation.
We are very excited about the positive changes coming to our breeding program.