Start here if you are interested in a puppy from Red Barn Ranch and Labradors, LLC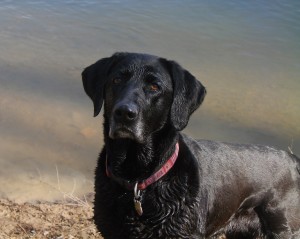 Our on-going research to develop a detailed timeline of gestational care for optimal prenatal health of our Dams, and to aid in the production of healthy, beautiful puppies, led us to adopt the Avidog methods for breeding, rearing puppies, and for puppy evaluation. Our clients deserve the healthiest possible puppy, a solid health warranty, and service after the sale. Therefore, we set the bar high in genetic testing, raising our Labradors naturally, and in our hands-on approach to rearing puppies. This approach produces physically and mentally sound puppies. We fully believe in the family concept and in being there for our clients on a personal level. We are committed to providing support to our clients well beyond the purchase of their puppy.
A part of the family, our puppies are born in our house and are handled on a daily basis. This gives our pups a solid start. Each puppy receives personal attention.
The first eight weeks of each puppy's life is filled with love and individual care. We weigh newborn puppies twice a day until each pup has doubled in birth weight and then weekly until pups go to their new homes. All puppies come with a warranty and sales contract.
When you purchase a Labrador Retriever puppy from Red Barn Ranch and Labradors you will receive a well socialized puppy that has been vet checked and received any required worming. The pup will also have a microchip installed, nails trimmed weekly, regular grooming, a basic understanding of housetraining and an introduction to water (weather permitting).
We encourage responsible breeding and; therefore, sell our pups with limited registration. Limited registration will be released upon proof that OFA hip and elbow, EIC, CNM, PRA, and CERF clearances are in order.
We are proud to be an Avidog Associate Breeder