Start here if you are interested in a puppy from Red Barn Ranch and Labradors, LLC
Here at Red Barn Ranch and Labradors, LLC, we take a holistic, natural approach to raising our Labradors.
We believe that proper nutrition plays a vital roll in reaching our goal of producing physically and mentally sound puppies
We feed a raw diet, make minimal use of vaccinations, and avoid chemical topical applications.
.
Nutrition
All of our Labradors are fed Volhard Dog Nutrition.
Often copied, but never successfully, Volhard natural dog foods and supplements are without doubt the most clinically tested on the market.
Wendy Volhard's Natural Diet began the natural, raw food wave that is now sweeping the country.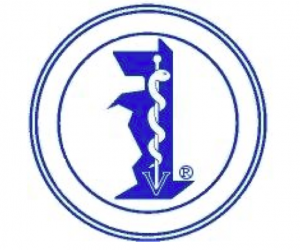 To learn more about Volhard Dog Nutrition click the logo.
Health
Vaccinations
As owners and breeders of Labrador Retrievers, we believe it is our responsibility to continually study all matters relating to the health of our dogs and puppies. A few years ago we noticed a pattern in our puppies. They developed bouts of diarrhea following each series of routine 5-way vaccinations. This led us to research vaccinations. Looking into vaccines and their side effects generated a great deal of information.
Vaccinations stress a dog's immune system and can cause vomiting, diarrhea and lethargy. Some dogs experience allergic reactions ranging from mild hives to anaphylactic shock. Vaccines have the potential to cause hypersensitivity, auto-immune disorders, encephalitis, epilepsy, personality changes and brain disorders.
According to Dr. Ron Schultz, an immunology expert and professor and chair of the Department of Pathobiological Sciences at the University of Wisconsin-Madison School of Veterinary Medicine, giving a puppy vaccinations while it still has maternal antibodies is useless. Maternal antibodies block the vaccine and prevent immunity from being established. Puppies should not be vaccinated before 5 weeks of age because their immune systems are immature, and the presence of maternal antibodies can block the puppy's immune system from responding appropriately.
Dr. Schultz recommends that the first puppy vaccinations be given at eight to nine weeks of age. The remaining vaccinations should be given with a minimum of two weeks between doses, but preferably three to four weeks, to give the immune system time to properly respond.
We follow the vaccination protocol recommended by W. Jean Dodds, DVM of Hemopet.
Red Barn Ranch and Labradors, LLC
304-725-2394
Labradors@RBRandL.com
1391 Mount Hammond Lane – Charles Town – WV – 25414