Annie is a welcome addition to our 'pack' and our breeding program. Annie gives proof to the statement, "Good things come in small packages!" She's compact – a lean and muscular 58-pound dynamo. Annie possesses a strong work ethic, which makes her a dream to train. She's got drive, intelligence, focus, and determination. A Labrador that works hard, plays hard, and makes an excellent family companion.
Annie earned her AKC (American Kennel Club) Beginner Novice (BN) title with three straight qualifying scores, taking a second place and two first place finishes. In addition to obedience training, Annie is learning how to hunt and will soon be competing in AKC Hunt Tests.
We expect good things from this CAN/UKC/AKC Ch Von Hausman's Bowl Me Over JH  x Cresthill's Crescent Moon JH  girl!
Scroll down for Annie's pedigree.
DOB: 14 April 2015
Weight: 58 pounds
Centronuclear Myopathy (CNM) – Clear
Degenerative Myelopathy (DM) – Clear
Exercise Induced Collapse (EIC) – Clear
Hereditary Nasal Parakeratosis (HNPK) – Clear
Progressive Retinal Atrophy (PRA) – Clear
Retinal Dysplasia/Oculoskeletal Dysplasia (RD/OSD) – Clear
Skeletal Dysplasia 2 (SD2) – Clear
D Locus (Dilute) – Non Dilute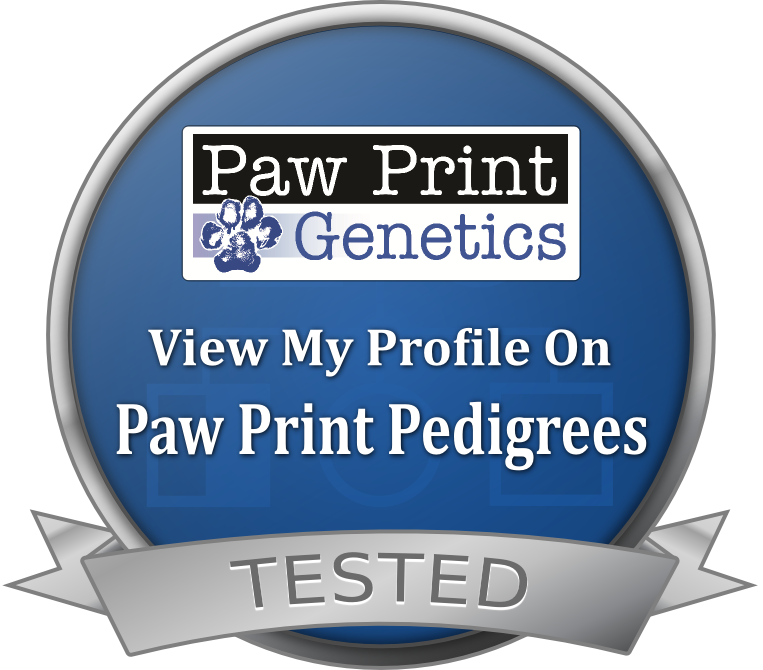 Thyroid – Pending
OFA Hips & Elbows – Pending